Company Profile
National Network Solutions, LLC provides IT consulting services to small- and medium-sized businesses. We specialize in designing Windows« 2003 network infrastructures--including multi-forest enterprise networks--as well as upgrading/migrating existing network infrastructures to a Windows« 2003 Active Directory network.
NNSS provides IT consulting services in five key areas...
NNSS also provides other valuable consultative services including, but not limited to...
Software licensing issues
In-house staff training
Review of corporate computer and internet use policies
---

---
Please Visit Sponsor Web Sites...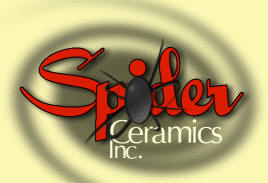 Manufacturer of temperature and corrosion resistant ceramic tags for industrial heat-treatment processes
Temperature Resistant: Use at very high and very low temperatures
Maintain Shape after multiple furnace cycles
Easy to Read numbers
For more information please visit www.spiderceramics.com.

---
Contact Information
Below is the Contact Information for National Network Solutions. Please contact us for a free initial consultation...

Telephone

Toll Free: 877.302.9631
Electronic mail
Webmaster: glenn_murphy@nnss.biz

Number of visitors to this site...